Bruce Springsteen, il ritorno con 'Letter To You'
Uscirà il 23 ottobre il nuovo album di Springsteen con la E Street Band. Ascolta la titletrack
Si chiama 'Letter To You' il nuovo disco di Bruce Springsteen realizzato insieme alla fidata E Street Band in uscita il prossimo 23 ottobre e anticipato oggi da un singolo che porta lo stesso nome.
La notizia era nell'aria già da un po' e i fan sempre attenti avevano capito che in casa Springsteen si era pronti a fare qualcosa di nuovo, tornare con un nuovo disco in uno dei momenti più delicati per gli Stati Uniti. In un anno disastroso che ha mostrato i nervi scoperti di una Terra che si appresta ad una tornata elettorale cruciale e un giorno prima di quell'undici settembre impresso per sempre sulla bandiera a stelle e strisce, uno dei più grandi cantori dell'America ha deciso di tornare a far sentire la sua voce.
Letter To You è stato registrato in soli cinque giorni, praticamente in presa diretta nell'home studio di Springsteen in New Jersey ed è stato prodotto dal Boss con Ron Aniello.
Le registrazioni sono avvenute, come spiegato da Springsteen in una nota stampa: "Completamente live in studio, in un modo che non abbiamo mai affrontato prima, senza alcuna sovraincisione. Abbiamo fatto il disco in soli cinque giorni ed è finita per essere una delle migliori esperienze di registrazione mai fatte".
Insieme a Springsteen, hanno lavorato a questo progetto Roy Bittan, Nils Lofgren, Patti Scialfa, Garry Tallent, Stevie Van Zandt, Max Weinberg, Charlie Giordano e Jake Clemons.
L'album è stato prodotto da Ron Aniello insieme allo stesso Bruce Springsteen, Bob Clearmountain ha realizzato il mixaggio, mentre Bob Ludwig si è occupato del mastering.
Letter To You segna il ritorno di Springsteen con la E Steet Band per la prima volta dal tour di "The River" del 2016
All'interno di "Letter To You" saranno contenute alcune tracce scritte nei primi anni '70 e mai pubblicate come "If I Was the Priest" "Song for Orphans" e "Janey Needs a Shooter."
Guarda il video che accompagna 'Letter To You' e che mostra alcune immagini delle sessioni di registrazioni in New Jersey a fondo pagina.
La tracklist di "Letter To You"
1. One Minute You're Here
2. Letter To You
3. Burnin' Train
4. Janey Needs A Shooter
5. Last Man Standing
6. The Power Of Prayer
7. House Of A Thousand Guitars
8. Rainmaker
9. If I Was The Priest
10. Ghosts
11. Song For Orphans
12. I'll See You In My Dreams
Il testo di Letter To You
'Neath a crowd of mongrel trees I pulled that bothersome thread
Got down on my knees, grabbed my pen and bowed my head
Tried to summon all that my heart finds true
And send it in my letter to you
Whoa!
Things I found out through hard times and good
I wrote 'em all out in ink and blood
Dug deep in my soul and signed my name true
And sent it in my letter to you
In my letter to you
I took all my fears and doubts
In my letter to you
All the hard things I found out
In my letter to you
All that I found true
And I sent it in my letter to you
I took all the sunshine and rain
All my happiness and all my pain
The dark evеning stars and the morning sky of blue
And I sent it in my lеtter to you
And I sent it in my letter to you
In my letter to you
I took all my fears and doubts
In my letter to you
All the hard things I found out
In my letter to you
All that I found true
And I sent it in my letter to you
I sent it in my letter to you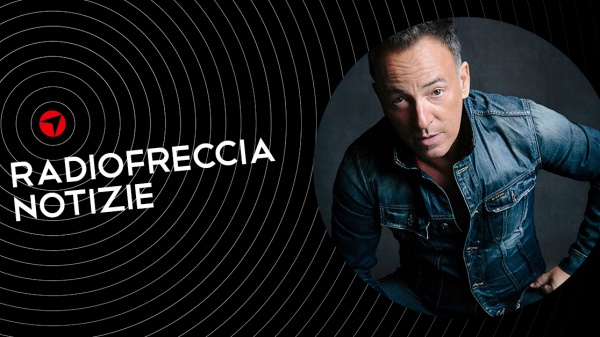 Bruce Springsteen - Letter To You (Official Video)
Pre-order Bruce Springsteen's new album 'Letter To You' today: https://brucespringsteen.lnk.to/LTY-POID Listen to the title track "Letter To You" now: https://brucespringsteen.lnk.to/LTYSID Amazon Music: https://brucespringsteen.lnk.to/LTYSID/amazonmusic Apple Music: https://brucespringsteen.lnk.to/LTYSID/applemusic iTunes: https://brucespringsteen.lnk.to/LTYSID/itunes Soundcloud: https://brucespringsteen.lnk.to/LTYSID/soundcloud Spotify: https://brucespringsteen.lnk.to/LTYSID/spotify YouTube Music: https://brucespringsteen.lnk.to/LTYSID/youtubemusic Follow Bruce Springsteen: Facebook: https://BruceSpringsteen.lnk.to/followFI Twitter: https://BruceSpringsteen.lnk.to/followTI Instagram: https://BruceSpringsteen.lnk.to/followII Website: https://BruceSpringsteen.lnk.to/followWI YouTube: https://Springsteen.lnk.to/ytYD Spotify: https://BruceSpringsteen.lnk.to/followSI Director - Thom Zimny Producer - Adrienne Gerard Editor - Thom Zimny Cinematography by - Joe Desalvo, Charles Libin, Antonio Rossi Photography by - Rob DeMartin Lyrics: 'Neath a crowd of mongrel trees I pulled that bothersome thread Got down on my knees Grabbed my pen and bowed my head Tried to summon all that my heart finds true And send it in my letter to you Things I found out through hard times and good I wrote 'em all out in ink and blood Dug deep in my soul and signed my name true And sent it in my letter to you In my letter to you I took all my fears and doubts In my letter to you All the hard things I found out In my letter to you All that I've found true And I sent it in my letter to you I took all the sunshine and rain All my happiness and all my pain The dark evening stars And the morning sky of blue And I sent it in my letter to you And I sent it in my letter to you In my letter to you I took all my fears and doubts In my letter to you All the hard things that I found out In my letter to you All that I found true And I sent it in my letter to you I sent it in my letter to you #BruceSpringsteen #LetterToYou http://vevo.ly/prSV55