Grammy 2023, tutte le nomination rock e metal
Da Ozzy Osbourne a Machine Gun Kelly, Wet Leg e Muse. Tutte le nomination ai Grammy Awards 2023 nelle categorie rock, metal e alternative
Sono state svelate nella serata di ieri le nomination ai Grammy Awards 2023.
A dominare la lista per numero di nomination c'è senza troppo clamore Beyoncé per il suo album "Reinassance". Con 9 candidature in questa edizione, l'artista americana arriva ad un totale di 88 nomination in carriera, stabilendo un record che condivide con suo marito, il rapper e produttore Jay-Z.
A seguire per il 2023 c'è Kendrick Lamar, sono 8 per lui, con Harry Styles che si piazza sul gradino più basso del podio con 6 candidature in compagnia di DJ Khaled, Future, The Dream, Randy Merrill e Mary J Blige.
Molto variegato è il parco artisti della scena rock e metal mondiale che si contenderanno l'ambito premio e c'è davvero una soluzione per ogni gusto. Si va dai nomi storici come Ozzy Osbourne, Red Hot Chili Peppers, Muse e Robert Plant ad artisti consolidati come The Black Keys, Arctic Monkeys ed Arcade Fire. Non mancano le sorprese, ad esempio il modern hardcore dei Turnstile, gli alfieri dell'indie, come Idles e Wet Leg, e quelli che scateneranno non poche polemiche tra i puristi, ovvero Machine Gun Kelly e Maneskin.
La cerimonia di premiazione dei Grammy Awards 2023 si terrà domenica 5 febbraio alla Crypto.com Arena di Los Angeles.
Le nomination Rock e alternative dei Grammy 2023

Negli ultimi anni i Grammy Awards ci hanno abituato, così come tutti i premi musicali più prestigiosi, ad una sempre minore presenza di band rock, indie, alternative e metal a favore di un quasi totale monopolio di pop e hip hop.
Nell'edizione 2023, pur non essendoci alcun ribaltone, sembra che le cose stiano lentamente cominciando a cambiare. Se le categorie principali - Record Of The Year, Song Of The Year e Album Of The Year - restano saldamente in mano un affare per artisti pop, hip hop ed R&B, avvisaglie arrivano da un'altra delle categorie più importanti, quella Best New Artist.
In lizza per essere premiati con il titolo di miglior artista emergente ci sono infatti le Wet Leg e i nostri Maneskin. Se la dovranno vedere con Anitta, Omar Apollo, Domi & JD Beck, Muni Long, Samara Joy, Latto, Tobe Nwigwe e Molly Tuttle.
Conferme e sorprese nelle categorie rock e metal
Parlando strettamente delle categorie rock e metal ai Grammy, uno dei nomi che spicca principalmente è sicuramente quello di Ozzy Osbourne. Il Principe delle Tenebre è infatti in nomination nelle categorie Best Rock Album, con "Patient Number 9", Best Rock Song e Best Rock Performance con la titletrack del disco e in Best Metal Performance con Degradation Rules feat. Tony Iommi.
Tra le band più o meno emergenti una grande prestazione arriva dalle Wet Leg che, oltre ad essere nominate come Best New Artist, con il loro omonimo album di debutto sono in lizza per Best Alternative Music Album e con il singolo Chaise Longue come Best Alternative Music Performance. Per loro anche una nomination tecnica come Best Engineered Album, Non-Classical.
Ottima prova arriva anche dai Turnstile, band di hardcore moderno che - sebbene ancora poco nota in Italia - negli Stati Uniti e in giro per il mondo si è confermata negli ultimi anni come una delle più eccitanti, specialmente dal vivo. Per loro una nomination nella categoria Best Rock Performance con Holiday, una nella categoria Best Metal Performance con Blackout, brano nominato anche nella categoria Best Rock Song.
Parlando di Best Rock, se qualcuno forse non sarà sorpreso dalla presenza dei Maneskin nella categoria Best New Artist - del resto il percorso della band romana a livello internazionale è sotto gli occhi di tutti - siamo sicuri che i puristi storceranno il naso per l'inserimento di Machine Gun Kelly nella categoria Best Rock Album con il disco "Mainstream Sellout". Una sorte, quella di MGK, che lo vedrà probabilmente accostato ai Muse che, addirittura, centrano l'unica nomination nella categoria Best Metal Performance con Kill Or Be Killed.
Kelly ha anche condiviso sui social la sua felicità alla notizia della nomination.
Nelle altre categorie interessanti, oltre alle Wet Leg, le nomination alternative vedono nomi come Florence + The Machine e Arctic Monkeys - in lizza per Best Alternative Music Performance rispettivamente con King e There'd Better Be A Mirrorball - e gli Arcade Fire con "WE" come Best Alternative Music Album.
Il cantante dei Led Zeppelin Robert Plant, infine, è nominato nella categoria Best Country Duo or Group Performance per il suo brano Going Where The Lonely Go con Alison Krauss.
C'è del rock anche nelle nomination cinematografiche con la colonna sonora di ELVIS nella categoria Best Compilation Soundtrack For Visual Media e in quella tecnica di Producer Of The Year, Non-Classical.
Tra i produttori dell'anno non figura l'onnipresente Andrew Watt ma ci sono Jack Antonoff (Taylor Swift, THE1975, Florence + The Machine) e Dan Auerbach, metà dei The Black Keys nominati anche come Best Rock Album per il loro "Dropout Boogie".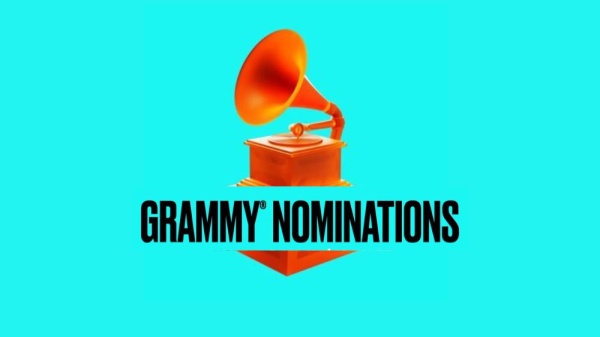 Tutte le nomination ai Grammy Awards 2023 nelle categorie Rock, Metal ed Alternative
Best Rock Performance
Bryan Adams, "So Happy It Hurts"
Beck, "Old Man"
The Black Keys, "Wild Child"
Brandi Carlile, "Broken Horses"
Idles, "Crawl!"
Ozzy Osbourne featuring Jeff Beck, "Patient Number 9"
Turnstile, "Holiday"
Best Rock Song
Red Hot Chili Peppers, "Black Summer"
Turnstile, "Blackout"
Brandi Carlile, "Broken Horses"
The War on Drugs, "Harmonia's Dream"
Ozzy Osbourne Featuring Jeff Beck, "Patient Number 9"
Best Rock Album
The Black Keys, Dropout Boogie
Elvis Costello & the Imposters, The Boy Named If
Idles, Crawler
Machine Gun Kelly, Mainstream Sellout
Ozzy Osbourne, Patient Number 9
Spoon, Lucifer on the Sofa
Best Metal Performance
Ghost, "Call Me Little Sunshine"
Megadeth, "We'll Be Back"
Muse, "Kill or Be Killed"
Ozzy Osbourne featuring Tony Iommi, "Degradation Rules"
Turnstile, "Blackout"
Best Alternative Music Album
Arcade Fire, We
Big Thief, Dragon New Warm Mountain I Believe in You
Bjork, Fossora
Wet Leg, Wet Leg
Yeah Yeah Yeahs, Cool It Down
Best Alternative Music Performance
Arctic Monkeys, "There'd Better Be a Mirrorball"
Big Thief, "Certainty"
Florence + the Machine, "King"
Wet Leg, "Chaise Longue"
Yeah Yeah Yeahs featuring Perfume Genius, "Spitting Off the Edge of the World"