Metallica, Foo Fighters e Queens of The Stone Age tra i nominati ai Grammy 2024
Sono stati svelati i nomi degli artisti nominati ai Grammy Awards 2024. Ecco tutte le categorie rock, metal e alternative
La Recording Academy ha svelato quali sono i nomi degli artisti nominati ai Grammy Awards per l'edizione 2024.
Per essere presa in considerazione per i Grammy, i singoli o gli album devono essere stati pubblicati tra il 1 ottobre 2022 e il 15 settembre del 2023.
La lista è stata presentata dall'Academy con un live streaming sui propri canali ufficiali e vede quest'anno una forte rappresentanza di donne.
Le votazioni per i Grammy Awards saranno aperte dal 14 dicembre fino al 2 gennaio. I vincitori saranno rivelati il 4 febbraio con una cerimonia alla Crytpo.com Arena di Los Angeles.
A guidare le nomination è infatti SZA con ben nove nomination in totale. Sette sono quelle andate a Phoebe Bridgers, Victoria Monét e il producer Serban Ghenea. A portarsi a casa sei possibilità di vittoria, invece, sono Jack Antonoff, Jon Batiste, le Boygenius - tra le quali figura la stessa Bridgers - , Miley Cyrus, Billie Eilish, Olivia Rodrigo e Taylor Swift.
Ma chi sono gli artisti candidati per le categorie Rock, Metal e Alternative ?
Ma diamo uno sguardo alle categorie specifiche che riguardano il rock, il metal e l'alternative.
Nella categoria Best Metal Performance la sfida sarà tra Slipknot con 'Hive Mind', Metallica con '72 Seasons', Ghost con 'Phantom Of the Opera', Disturbed con 'Bad Man' e Spiritbox con 'Jaded'.
Per la Best Rock Performance, gli Arctic Monkeys con 'Sculptures' Of Anything Goes' se la vedranno con 'More Than Love Song' dei Black Pumas, all'ennesima nomination, 'Not Strong Enough' delle Boygenius, 'Rescued' dei Foo Fighters e 'Lux Aeterna' dei Metallica.
Boygenius e Foo Fighters ritornano anche nella categoria Best Rock Song, dove affronteranno 'Angry' dei Rolling Stones, 'Emotion Sickness' dei Queens Of the Stone Age e 'Ballad Of A Homeschooled Girl' di Olivia Rodrigo.
I Foo Fighters compaiono anche nella categoria Best Rock Album con "But Here We Are" che si scontrerà con "Starcatcher" dei Greta Van Fleet, "72 Seasons" dei Metallica, "This Is Why" dei Paramore e "In Times New Roman..." dei Queens Of The Stone Age.
Per quanto riguarda l'alternative, la categoria Best Alternative Music Performance vede gli Alvvays con 'Belinda says', gli Arctic Monkeys con 'Body Paint', le Boygenius con 'Cool About It', 'A&W' di Lana Del Rey e 'This Is Why' dei Paramore.
Nella categoria Best Alternative Music, infine, "The Car" degli Arctic Monkeys è ancora testa a testa con "The Record" delle Boygenius, "Did You Know that There's A Tunnel Under Ocean Blvd" di Lana Del Rey e, infine, "Cracker Island" dei Gorillaz e "I Inside The Old Year Dying" di PJ Harvey.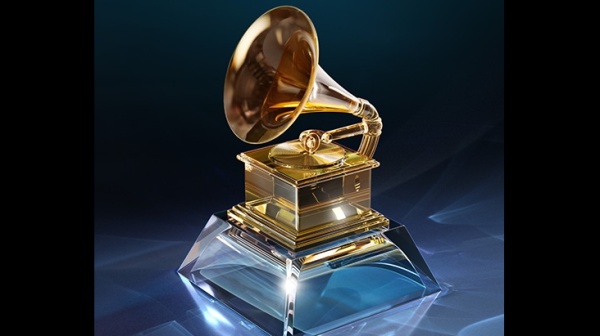 Le altre categorie con artisti rock, metal e alternative
Al di là delle categorie specifiche, queste sono altre categorie dei Grammy Awards che contengono artisti appartenenti alla scena rock
Best New Artist
Coco Jones
Gracie Abrams
Fred Again..
Ice Spice
Jelly Roll
Noah Kahan
Victoria Monét
The War and Treaty
Best Traditional Pop Vocal Album
Liz Callaway - To Steve With Love: Liz Callaway Celebrates Sondheim
Rickie Lee Jones - Pieces of Treasure
Laufey - Bewitched
Pentatonix - Holidays Around the World
Bruce Springsteen - Only the Strong Survive
Various - Sondheim Unplugged (The NYC Sessions), Vol. 3
Best Audio Book, Narration, and Storytelling Recording
Meryl Streep - Big Tree
William Shatner - Boldly Go: Reflections on a Life of Awe and Wonder
Rick Rubin - The Creative Act: A Way of Being
Senator Bernie Sanders - It's Ok to Be Angry About Capitalism
Michelle Obama - The Light We Carry: Overcoming In Uncertain Times
Best Compilation Soundtrack for Visual Media
Daisy Jones & The Six - Aurora
Various Artists - Barbie The Album
Various Artists - Black Panther: Wakanda Forever - Music From and Inspired By
Various Artists - Guardians of the Galaxy, Vol. 3: Awesome Mix, Vol. 3
Weird Al Yankovic - Weird: The Al Yankovic Story
Best Music Video
The Beatles - I'm Only Sleeping
Tyler Childers - In Your Love
Billie Eilish - What Was I Made For
Kendrick Lamar - Count Me Out
Troye Sivan - Rush
Best Music Film
Moonage Daydream
How I'm Feeling Now
Live From Paris, The Big Steppers Tour
I Am Everything
Dear Mama
Best Historical Album
Bob Dylan - Fragments - Time Out Of Mind Sessions (1996-1997): The Bootleg Series, Vol. 17
Various Artists - The Moaninest Moan of Them All: The Jazz Saxophone of Loren McMurray, 1920-1922
Various Artists - Playing for the Man at the Door: Field Recordings from the Collection of Mack McCormick, 1958-1971
Lou Reed - Words & Music, May 1965 - Deluxe Edition
Various Artists - Written in Their Soul: The Stax Songwriter Demos
Best Remixed Recording
Depeche Mode - Wagging Tongue (Wet Leg Remix)
Gorillas ft. Tame Impala & Booty Brown - New Gold (Dom Dolla Remix)
Lane 8 - Reviver (Totally Enormous Extinct Dinosaurs Remix)
Mariah Carey - Workin' Hard (Terry Hunter Remix)
Turnstile and Badbadnotgood ft. Blood Orange - Alien Love Call
Read More: Here's All of the 2024 Rock, Metal + Alternative Grammy Nominees | https://loudwire.com/here-are-all-of-the-2024-rock-metal-alternative-grammy-nominees/?utm_source=tsmclip&utm_medium=referral