Mötley Crüe, in arrivo il box set per i 40 anni di Shout At The Devil
Il secondo album dei Mötley Crüe al centro di una ristampa ampliata con memorabilia, demo e rarità
BMG ha annunciato "Year Of The Devil", una celebrazione in differenti formati per il 40º anniversario del secondo album dei MÖTLEY CRÜE, "Shout At The Devil".
Il fulcro di "Year Of The Devil" è la Limited Edition Super Deluxe Box Set che presenta il celebre album rimasterizzato su LP, CD e cassetta. Sono incluse anche le riproduzioni dei singoli originali in formato 7" di "Too Young To Fall In Love" e "Looks That Kill" insieme ad ulteriori gadget tra cui una tavola oujia, un adattatore per 7", litografie, tarocchi, portacandele e altro ancora. È inoltre incluso un EP intitolato "Shout At The Demos & Rarities" con 7 rare tracce demo.
Il preorder di "Shout At The Devil - 40th Anniversary" è già disponibile assieme al brano "Black Widow (Demo)":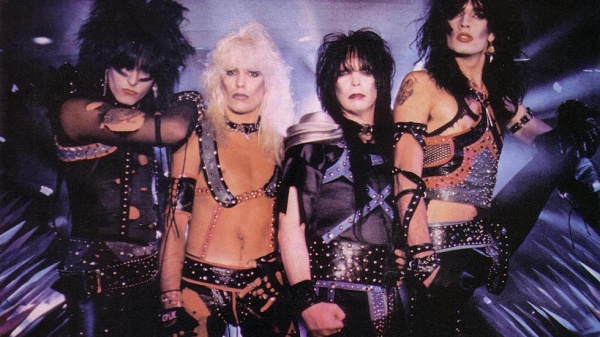 Il contenuto del cofanetto per i 40 anni di Shout At The Devil
"Shout At The Devil - 40th Anniversary" sarà pubblicato su BMG il 27 ottobre 2023 in formato digitale e nelle seguenti configurazioni fisiche:
Super Deluxe Box Set
Picture Disc
Red/Black Vinyl
LP Replica CD
Lenticular CD
Originariamente pubblicato nel 1983 "Shout At The Devil" catapultò i Mötley Crüe nell'olimpo delle star. A seguito del debutto di platino di "Too Fast For Love", questo secondo album è entrato nella US Top 20 ottenendo quattro certificazioni platino.
Di seguito i contenuti del boxset e la tracklist di tutti i formati: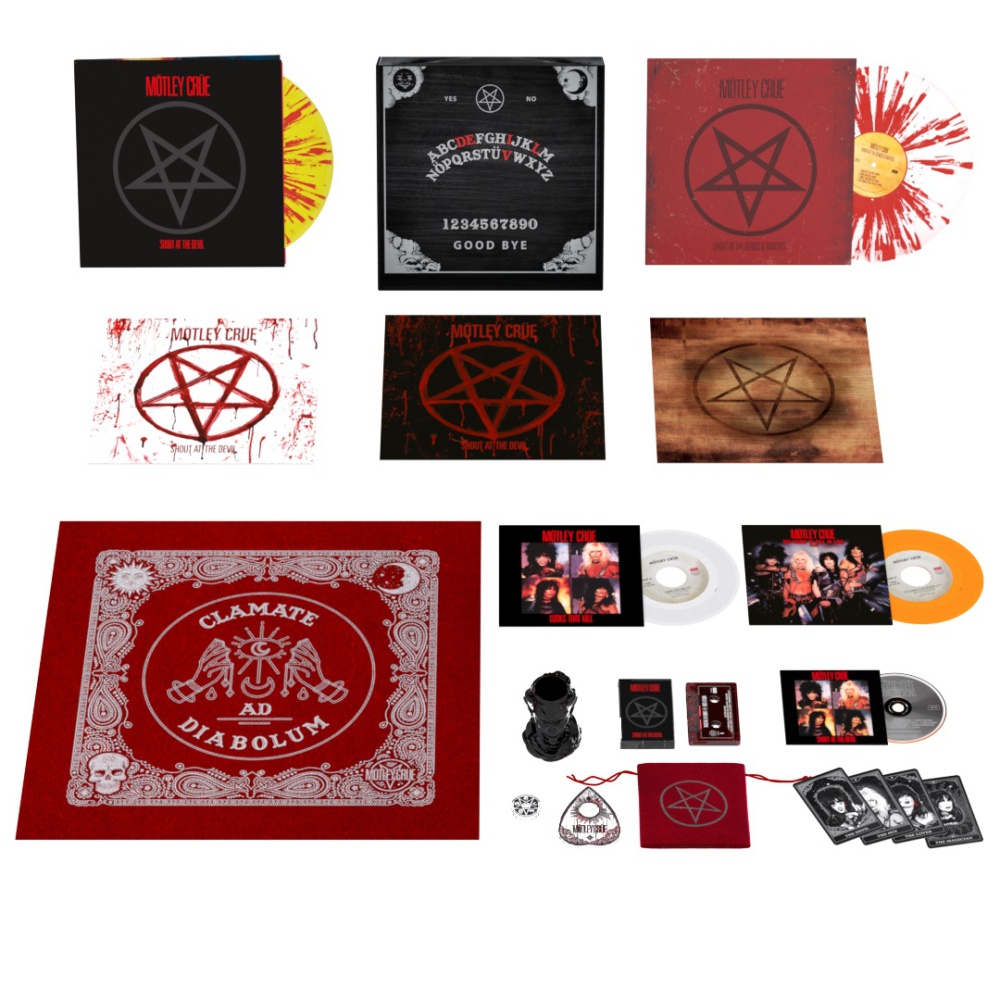 Deluxe Limited Edition Box Set Includes:
• Original Album Remastered on Orange/Yellow Splatter LP
• Shout At The Demos & Rarities Red/White Splatter LP
• Shout At The Devil CD
• Shout At The Devil Cassette
• "Looks That Kill" White 7"
• "Too Young To Fall In Love" Orange 7"
• Devil Board w/Metal Planchette
• Metal Pentagram 7" Adapter
• Pentagram Felt Bag
• Devil Candle Holder (candle not included)
• Band Member Tarot Cards
• 12" x 12" Pentagram Séance Board
• Two 12" x 12" Shout At The Devil Blood Album Cover Litho Art Prints
Album Tracklist:
1. In The Beginning
2. Shout At The Devil
3. Looks That Kill
4. Bastard
5. God Bless The Children Of The Beast
6. Helter Skelter
7. Red Hot
8. Too Young To Fall In Love
9. Knock 'Em Dead, Kid
10. Ten Seconds To Love
11. Danger
Shout At The Demos & Rarities Tracklist:
1. Shout At The Devil (Demo)
2. Looks That Kill (Demo)
3. Knock 'Em Dead, Kid (Demo)
4. Too Young To Fall In Love (Demo)
5. Hotter Than Hell (Demo for "Louder Than Hell")
6. I Will Survive (Demo)
7. Black Widow (Demo)