Slipknot, guarda il video del nuovo singolo Yen
Corey Taylor si aggira in una villa infestata da presenze occulte nel video di 'Yen', ultima anticipazione dal nuovo album degli Slipknot "The End, So Far" in uscita a settembre
Gli Slipknot hanno condiviso il video ufficiale di 'Yen', nuovo singolo e terzo estratto dal prossimo album "The End, So Far".
La band di Corey Taylor pubblicherà il settimo album in studio il prossimo 30 settembre per Roadrunner Records.
Yen è il terzo estratto ad essere pubblicato prima della release dell'album dopo l'anticipazione dello scorso novembre con The Chapeltown Rag e l'uscita di The Dying Song un mese fa.
Il video di Yen
Gli Slipknot hanno pubblicato il video di Yen, terzo singolo che anticipa l'uscita del nuovo album in studio della band dello Iowa, "The End, So Far".
Diretto dal percussionista e direttore creativo degli Slipknot, Shawn 'Clown' Crahan, il video di Yen mostra Corey Taylor, smascherato, che guarda immagini inquietanti su un proiettore mentre si aggira per una casa infestata. Il frontman degli Slipknot attraversa le sale della villa circondato da presenze occulte alla ricerca di quello che sembra essere l'oggetto del desiderio che gli sarà fatale. Costruito in modo molto cinematografico, il video di Yen ha anche una lunga intro e un'altrettanto lunga outro dove il nuovo arrivato Tortilla Man è seduto in un giardino oscuro e suona un pianoforte giocattolo.
Yen viene descritta dalla band come una canzone in cui si mette in mostra tutta l'eccezionale gamma sonora degli Slipknot.
The End, So Far, il nuovo album degli Slipknot
Il nuovo album degli Slipknot si intitolerà "The End, So Far" e uscirà il 30 settembre 2022 per Roadrunner Records. Si tratta del settimo lavoro in studio per la band dello Iowa e arriva a distanza di tre anni dal precedente "We Are Not Your Kind".
L'album è stato prodotto dagli Slipknot e da Joe Barresi (Kyuss, The Bronx) e contiene 12 tracce.
"The End, So Far" è già disponibile in pre-order sul sito degli Slipknot dove è possibile acquistare diversi formati dell'album. Il nuovo disco degli Slipknot è infatti disponibile sia in CD che in vinile, anche in un'edizione limitata con vinile di colore rosa ed in diversi bundle che comprendono anche t-shirt e felpe.
Questa la tracklist di "The End, So Far":
1. Adderall
2. The Dying Song (Time To Sing)
3. The Chapeltown Rag
4. Yen
5. Hivemind
6. Warranty
7. Medicine For The Dead
8. Acidic
9. Heirloom
10. H377
11. De Sade
12. Finale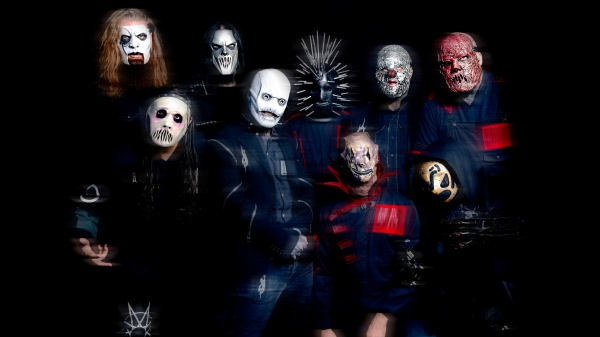 Slipknot - Yen, il testo
You're the sin that I've been waiting for, the hands around my throat
It's all I can think about, the smell of sweat and blood
I would feed you all my pleasures just to drown in all of yours
Have you heard of me? Are you hurting me?
Let me savor what I'm waiting for, a chance to make me choke
You're all I can think about, the taste is red and rust
Can I hold you in my mouth until I fade into this form?
Can you cover me? Will you breathe for me?
As the knife goes in, cut across my skin, when my death begins
I wanna know that I was dying for you, I died for you
As the knife goes in, cut across my skin, when my death begins
I wanna know that I was dying for you, I died for you
I don't know what has happened yet, a surge of panicked zeal
Worry when it's not effect, this game is fine by me
All the words for retribution only add up to revenge
Overpower me and devour me
As the knife goes in, cut across my skin, when my death begins
I wanna know that I was dying for you, I died for you
As the knife goes in, cut across my skin, when my death begins
I wanna know that I was dying for you, I died for you
Show me all the deaths are the same
Show me you'll remember my name
Show me all the deaths are the same
You will remember my name
I wish this pain could last forever, forever
I wish this kill could make me suffer for good
As the knife goes in, cut across my skin, when my death begins
I wanna know that I was dying for you, I died for you
As the knife goes in, cut across my skin, when my death begins
I know that I am dying for you, I died for you